Maintenance Staff Training in Willamette Valley
Educating others in the way of historic preservation is a passion for Vintage Window Restoration. Whether it is a two-week field school to a one-hour class room presentation, we seek out opportunities to share knowledge with homeowners, government personnel, contractors, realtors, students and anyone else that has an interest in the craft.
Our two-day Maintenance Staff Training is ideal as weekend educational experiences for anyone that is looking to really get their hands dirty and understand their buildings' windows. Having staff trained to be sensitive to historic structures can save money and liability. Compared to the one day workshop, staff perform many more hours in hands-on work and on many more aspects of window maintenance and repair. Their knowledge and proficiency is improved saving on labor costs and reducing the need for specialty contractors to make minor repairs.
The morning begins early with coffee and treats, but without the luxuries of a classroom setting with numerous guest speakers. We cover the maintenance and repair from the beginning of job site setup to the final touch-up of paint. Safety orientation is the beginning as we discuss the numerous hazards and what to look for and what PPE to wear.
We take the job one step at a time learning to gently remove the windows and talk about each part of a window as we work. Once the sash are removed, we clean the sash, make repairs, and remove any loose glazing putty and paint. Once those are complete, we focus on the window jambs and discuss all of the issues that can be found. New sash cord is installed and any repairs to the jamb are made. Once everything is cleaned up and treated, we install the window sash and all of the components. Some touch-up painting is performed and the job site is cleaned up. It is a lot to take on for two days, but has been found to be possible. The windows are in a state of repair and operability with a few minor things remaining to be done, such as paint touch-up, etc. Students walk away with far more hands-on experience and the handling of tools to make their work productive and of a higher quality from the beginning.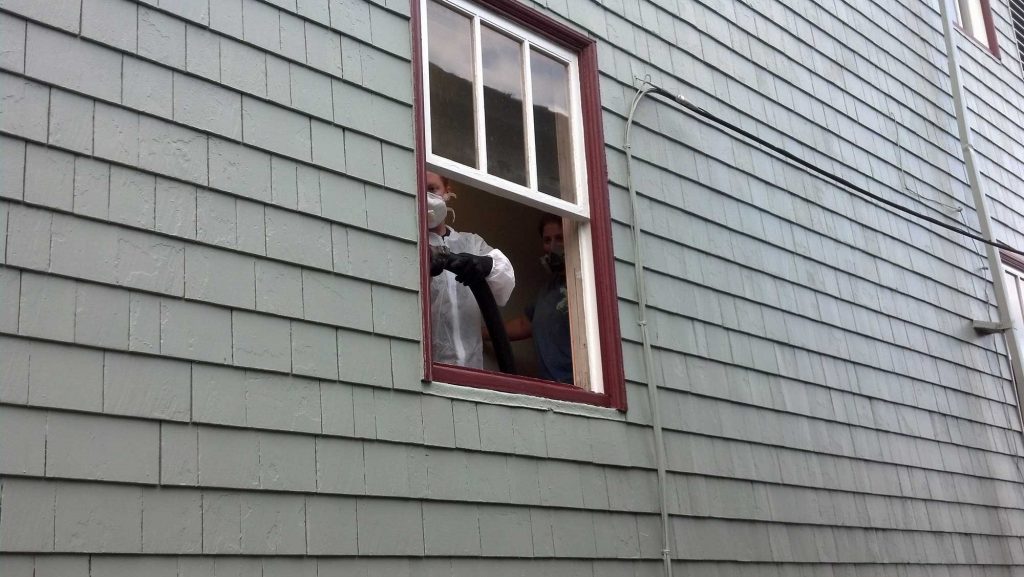 Two day workshops are great for organizations that want to make a greater impact on their community. It is an opportunity to repair the windows on a building that has been long since neglected or an iconic museum that needs a little TLC. Besides education and training, we are capable of saving and repairing wood windows, manufacturing custom storm sash and wooden screens and repairing any siding and trim around your windows. We are your one-stop shop for historic windows, doors and facade! Contact Vintage Window Restoration for all your window workshop needs.